Customer Choice AwardAutotrader Award for The Last 4 Years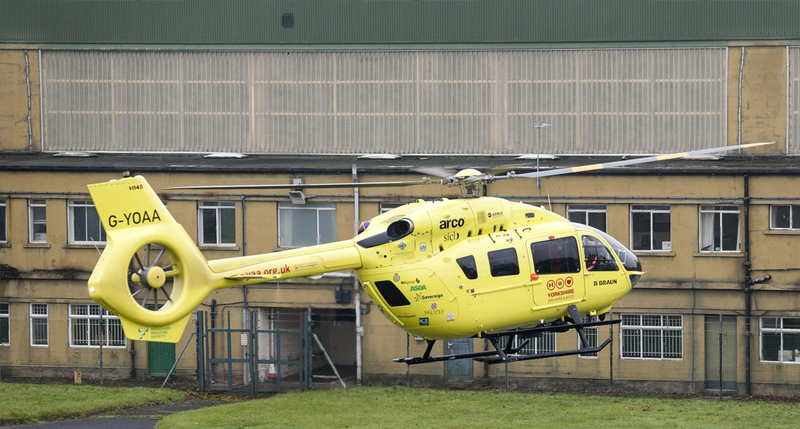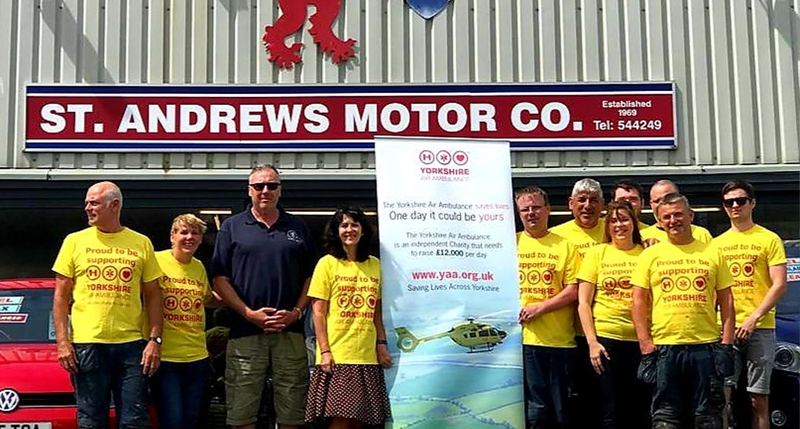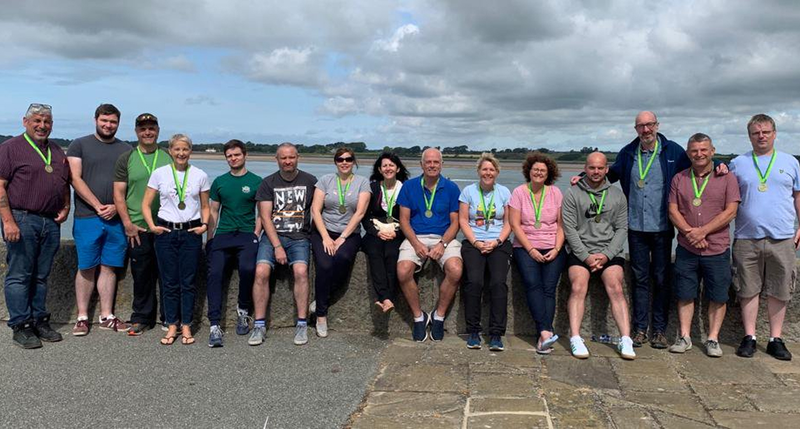 THE YORKSHIRE AIR AMBULANCE
KNH PROPERTY SERVICES CHALLENGE


We are proud to have contributed to KNH Property Services 3 peaks challenge to raise money for The Yorkshire Air Ambulance. Our support has helped the team generate the funds for the minivan required for this challenge.
"I just wanna say a huge thank you to everyone that helped us during our 3 Peak challenge with support, advice and kind donations. We couldn't have helped @YorkshireAirAmb without you! @standrewsmotors @anthonywestgart @McrStress #ToNameButAFew #EveryoneElseThatsAwesome!"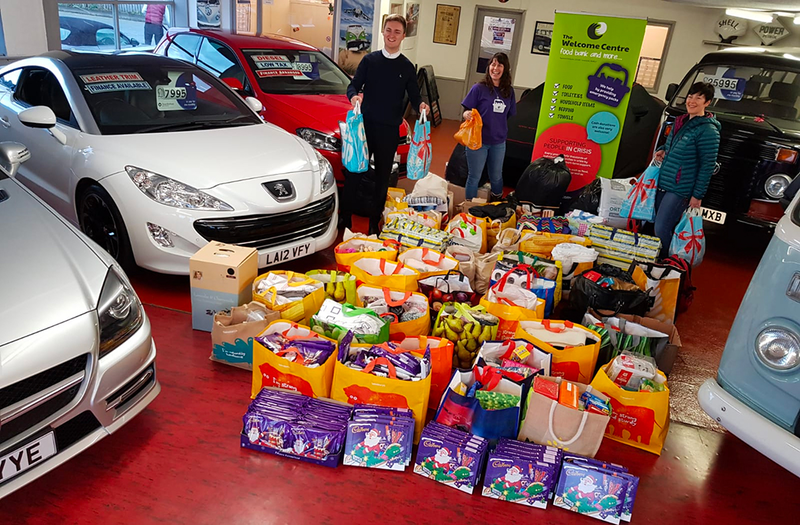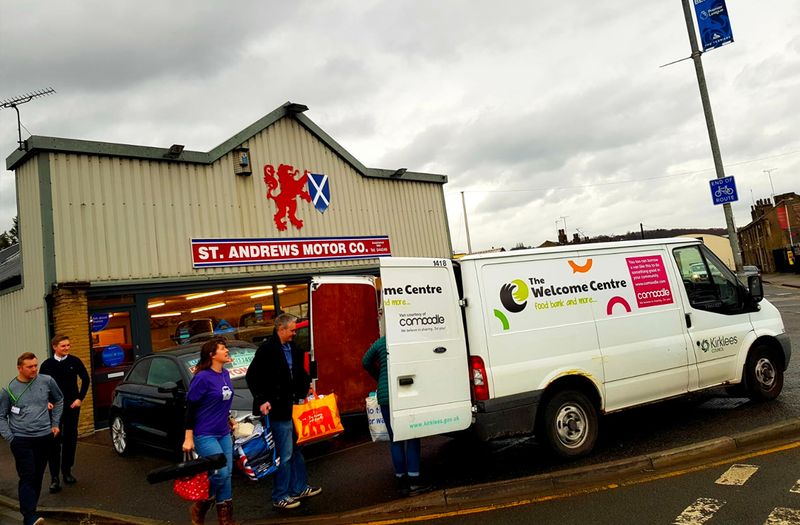 WELCOME CENTRE FOOD BANK
CHRISTMAS APPEAL

For our Christmas appeal we are proud and grateful to be able to support the Huddersfield Welcome Centre Food Bank. Helping local people in crisis in collecting and donating the following items: toothbrushes, nappies, ladies hygiene products, tinned/dried food, towels, bedding, hats, gloves, coats, animal food, duvets, tea, coffee, cutlery, crockery baby products and 100 bags for life.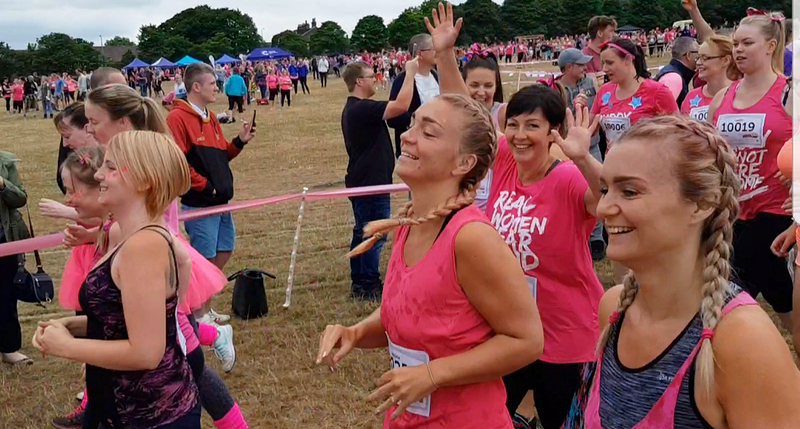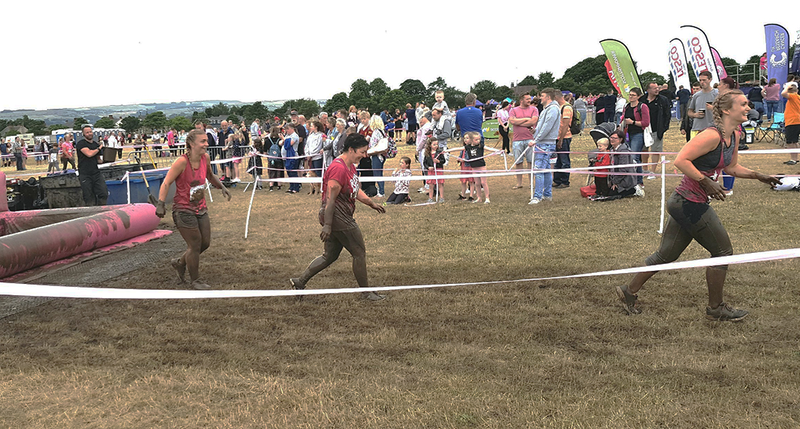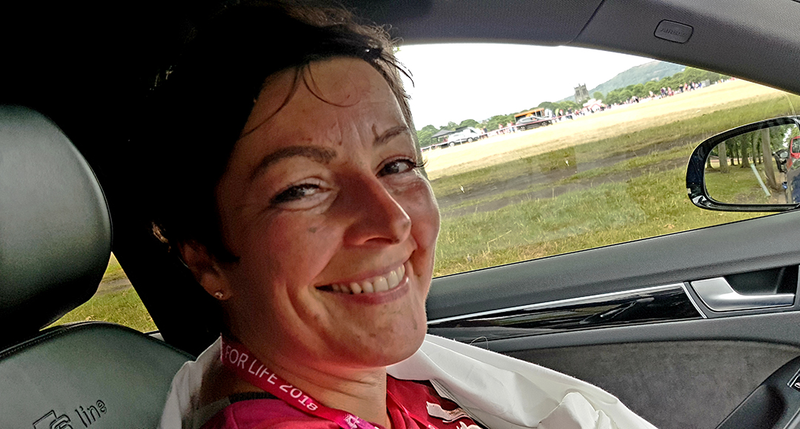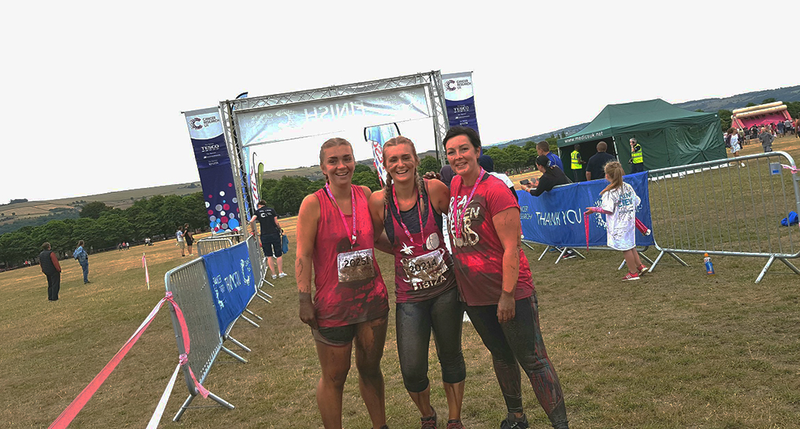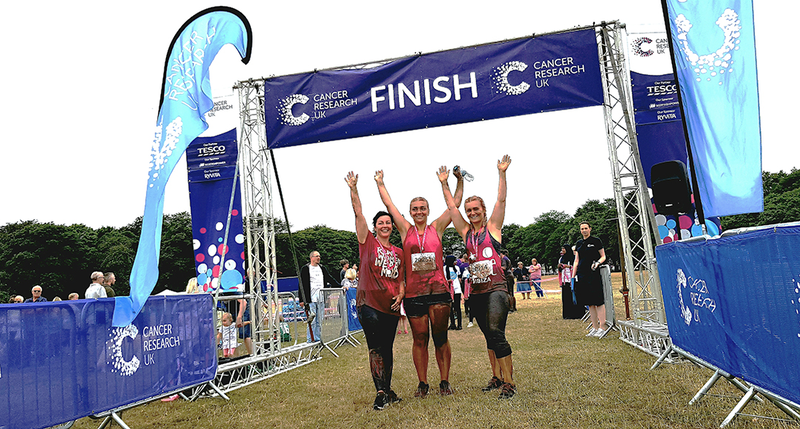 CANCER RESEARCH UK
RACE FOR LIFE

This is "the Gaffers" partner Deborah. (She's the one wearing the t shirt saying 'Real women wear mud' and a big smile). Her choice of charity is Breast Cancer. Today we all know someone who has been touched in someway by this dreadful disease and every pound raised will hopefully someday help eradicate it.
So to raise funds and awareness Deborah entered the Halifax 5k Pretty "Muddy Challenge", which was quite amazing as up to then Deborah had not run a yard in her life.
She successfully completed it and in the process helped raise an amazing amount in excess of £1100.
Deborah is already arranging her next year's event, so if you would like to help out and might want to donate to this worthy cause, please contact us and see will put you in touch with our wonderful lady.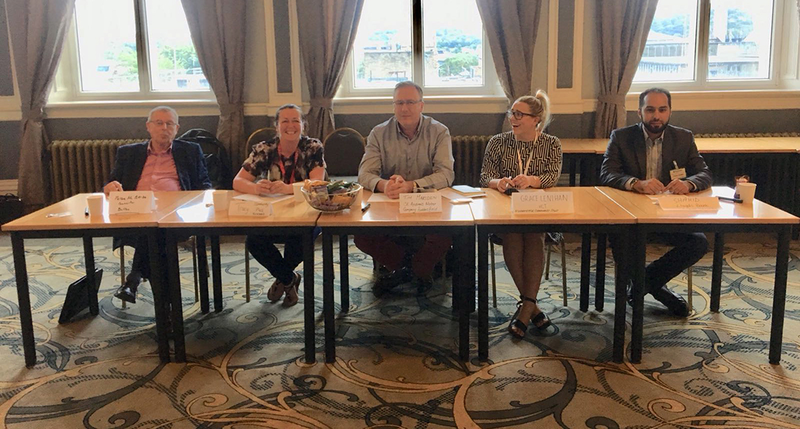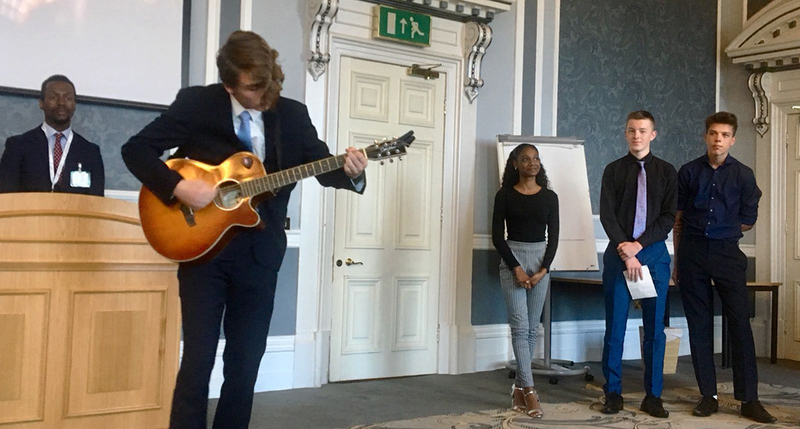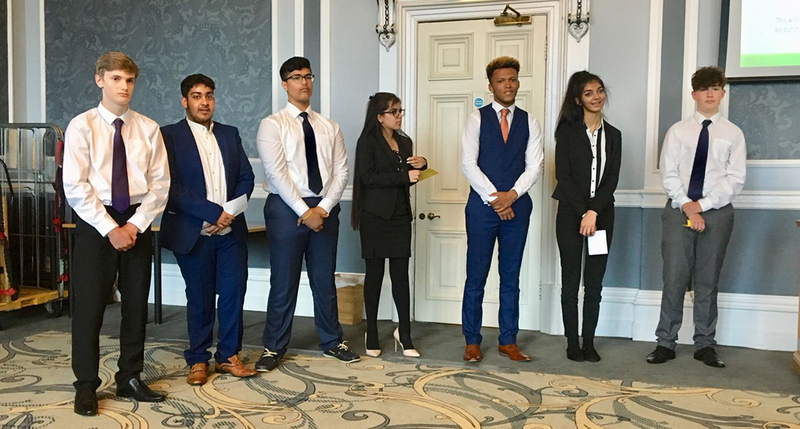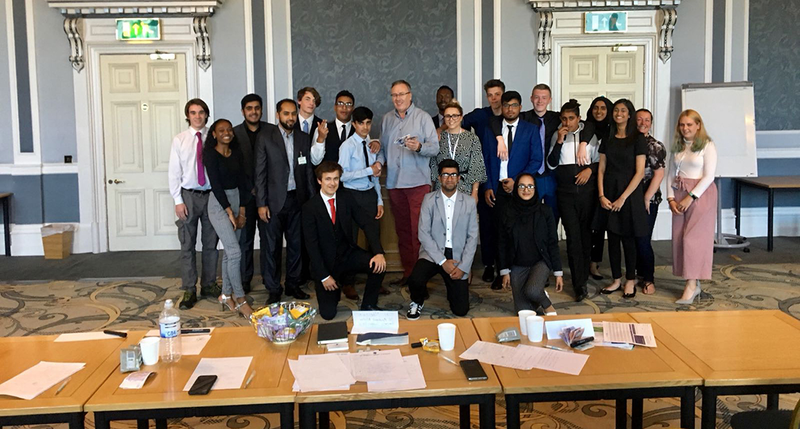 THE YORKSHIRE AIR AMBULANCE
DRAGON FOR A DAY

This is one of our Directors Tim Marsden at the Huddersfield Town Hall, being "A Dragon" for the day. This is where groups of young people do there bit and pitch for funding to help them with raising money for their chosen charity which amongst others were The Yorkshire Air Ambulance.
Although we are not directly connected with the Yorkshire Air Ambulance, it was quite inspiring what ideas these young people had to help their cause go further.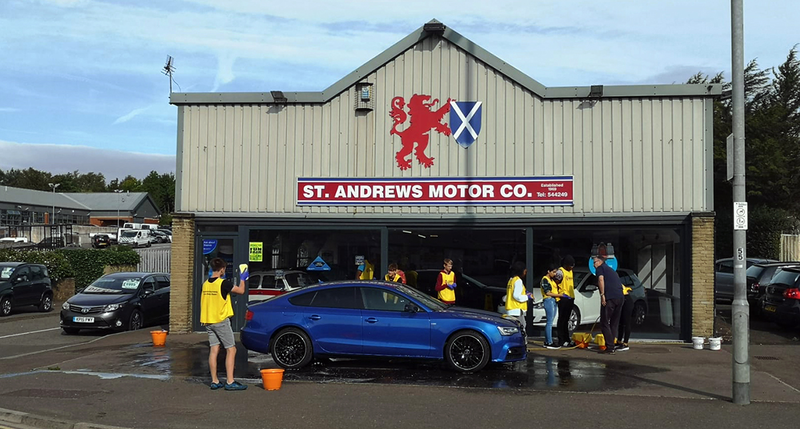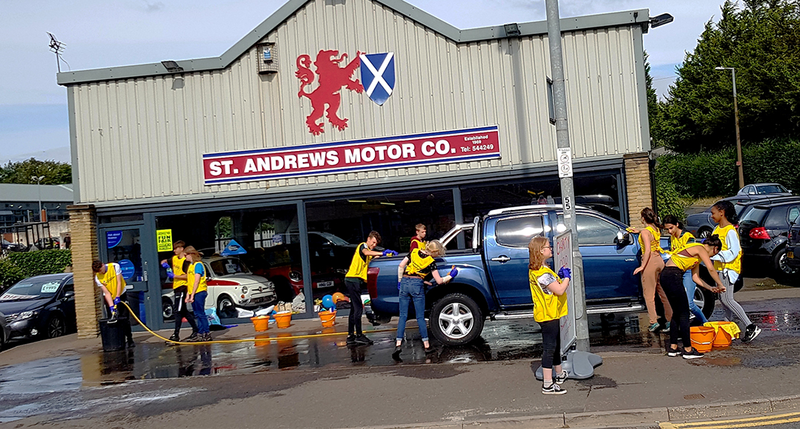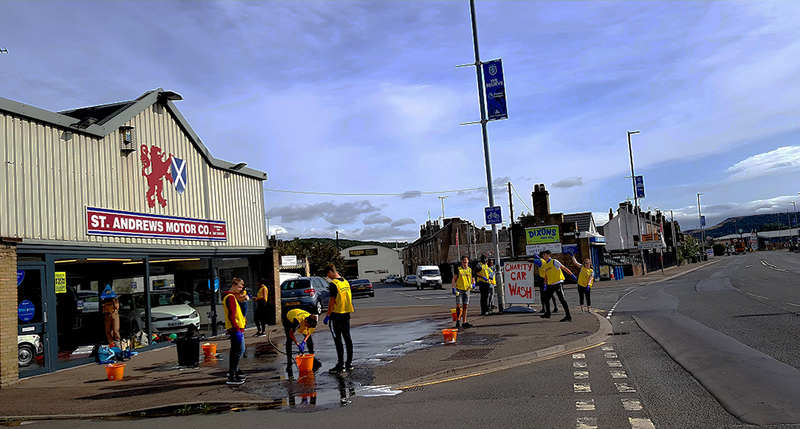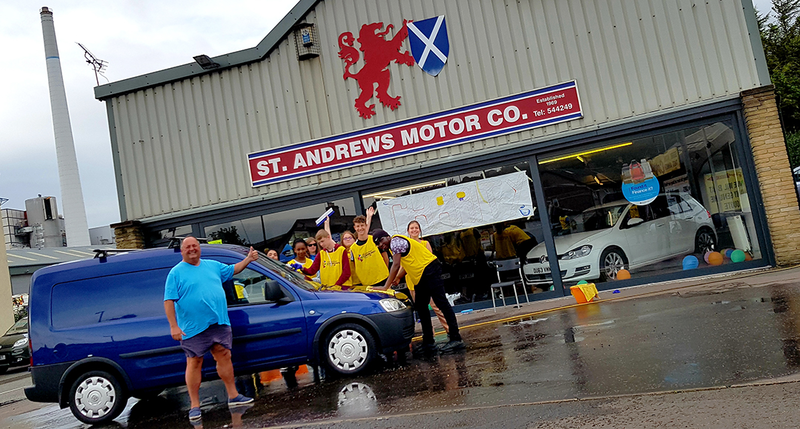 HUDDERSFIELD GIANTS COMMUNITY TRUST
WORKING WITH THE NATIONAL CITIZEN SERVICE (NCS)


This is a car wash event we helped make happen for the local young people on a National Citizen Service. (NCS) Which is a government funded charity organisation that runs programmes for 15-17 year olds.
Their mission is to bring together young people from different backgrounds and help them develop greater confidence, self awareness and responsibility. It encourages personal development by working on skills like leadership, teamwork and communication.
Part of the programme is to work together as a team to raise funds for a chosen charity. This group of young people's charity was the Huddersfield Giants Community Trust & were raising money to help fund a multi sensory room at the Zone in Huddersfield. Amongst other uses, a sensory room is used as a safe space & also as a therapy for children with limited communication skills.
The group's goal was to raise £100 towards the room, but on the day they arranged an amazing £345. If anyone reading this would like donate or help raise funds for this multi sensory room, please contact us as we'd love to help further.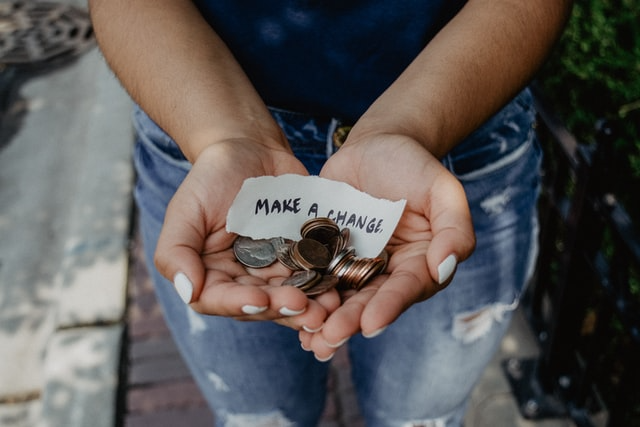 SACRED LIFE CHARITABLE TRUST
HELPING WHERE WE CAN


Here at St Andrew's Motor Company, when we sell x amount of cars, we believe in passing on some of our good fortune by way of donating food to the homeless both locally here in Huddersfield, as well as other countries.
SACRED LIFE DONATION LETTER
We realise that we can't feed everyone throughout the world...but we are fortunate enough to be able to do our bit.
Someone here once saw a card with some wording on.
It was called 'The Starfish Parable'
And it goes like this...
A man went out on to the beach and saw that it was covered with starfish that have washed up with the tide.
A little boy was walking along, picking them up and throwing them back into the water.
"What are you doing, son?" the man asked.
"You see how many starfish they are?" "You'll never make a difference".
The little boy paused for a moment, then picked up another starfish and threw it in the sea.
"It sure made a difference to that one", he said.
It works for us.
If after reading this, and you may kindly want to help our cause out, we would be honoured if you could donate any kinds of dried or tinned foods.
If you're local we will be happy to collect them for free, alternatively please send them to our garage address and we will be happy to make sure that they get to their destination.
NO MATTER HOW SMALL THE DONATION IS, ALL IS WELCOME....REMEMBER THE STARFISH PARABLE!